ZOMBIE PICS
Welcome to the wing of the ALL THINGS HORROR PICS ARCHIVE set aside just for our little undead friends. That's right the flesh-eating dead have a special place in all of our hearts and now in ATH! Check 'em out!
---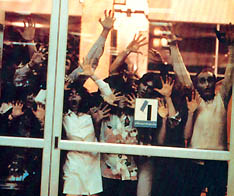 ---
DEAD PETS: Ain't They cute?
Click the name to see them...

...Then Click Your Browser's "BACK" button to return to this page.


The Hell Hound | The Chatterer Beast | The Dusk 'till Dawn Dog
---





Horror Links 2: Banners and Webrings




™
---